Some of the technology we use at MEDTRAC :
1. Artificial Intelligence (AI)
2. Detection of pathogens (Digital Pathogen Sensor)
3. Cloud Systems
4. Biometric Voice Analysis
5. Non Linear Systems (NLS)
6. Quantum Entanglement
Dr Albert Abrams was born in San Fransisco in 1863. Abrams was a genius and received his medical diploma from the University of Heidelberg in Germany graduating with high honors. At that time, before the invention of modern medical diagnostic equipment doctors used to use percussing to find out what was wrong with a patient. Percussing was done by tapping different parts of the patient's body while listening for differences in the sound or tone of the tapping.
While Abrams was percussing the stomach of a cancer patient, he noticed a strange-sounding "thud" in a certain location in the patient's stomach, he also noticed the same response in the same area in other cancer patients. He then found similar sounding thuds in patients suffering from other diseases, but in other locations on the patient's stomach. A problem developed when Abrams discovered the same "thud" in the same location for both cancer and syphilis.
As a solution to the problem, he built a box with a variable resistance dial. When this box was used in an electrical circuit with patients suffering from various illness and diseases, Abrams found that each disease or illness had its own frequency or resistance, for example when he tested for cancer he got a resistance reading of 50, but he got a resistance of 55 for a patient suffering from syphilis, and so on for all diseases.
Dr. Abrams discovered that a single drop of blood from a patient would reveal as much information about the patient as if the patient was present in Dr. Abrams clinic, even though the patient could be in another city or another country and many times was. Quantum Physics, Quantum Entanglement best describe this little understood phenomenon.
Quantum entanglement occurs when two particles become inextricably linked, and whatever happens to one immediately affects the other, regardless of how far apart they are.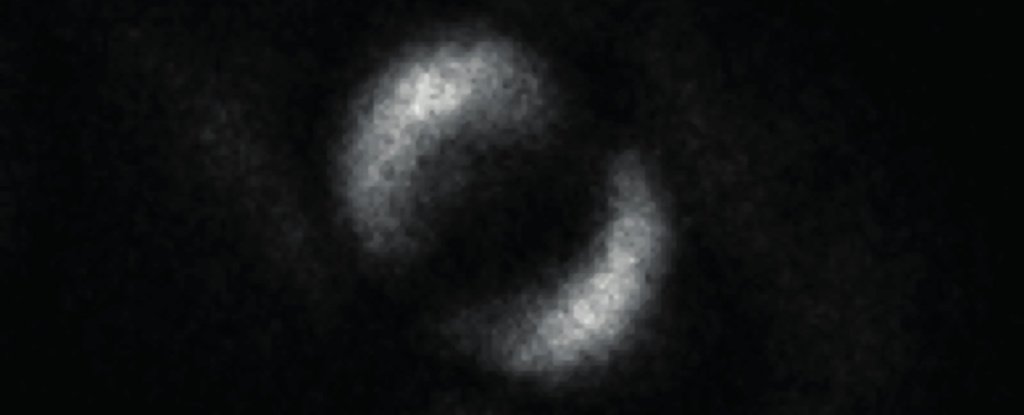 Scientists have captured the world's first actual photo of quantum entanglement – a phenomenon so strange, physicist Albert Einstein famously described it as 'spooky action at a distance'.
The image was captured by physicists at the University of Glasgow in Scotland.
This particular photo shows entanglement between two photons – two light particles. They're interacting and – for a brief moment – sharing physical states.
https://www.sciencealert.com/scientists-just-unveiled-the-first-ever-photo-of-quantum-entanglement?fbclid=IwAR1aH8jAGlX5i87ytcAS96u8BDsTgICGTt908Q5k3fqQp1Iht2DiYERzcBA
Quantum Entanglement is at work when we carry out a remote test on a patient using a DNA sample, which is typically a dry blood drop, saliva, hair or nail sample. Through quantum entanglement, the DNA acts as a "conduit" connecting the Test System to the remote patient, regardless of distance and where they are in the world. This was investigated by Einstein and later scientific studies have shown that action carried out on one particle is mirrored at the remote particle faster than the speed of light.
The patient's DNA acts like an ariel (DNA is shaped like a helical coil antenna) to enable remote testing. This connection can also be used to deliver remote diagnostics and treatment.
As this technology becomes easier to use and more affordable, it's expected to become a household item in every home, as pervasive as the mobile phone. A health sensor that provides real-time and interval based data for remote diagnostics is expected to become as common as a thermometer.
Where a patient needs to be urgently tested and no DNA is available, several advanced systems analyse the patients remotely. The science behind this is less well understood and further research is needed by physicists to understand the science behind Dr. Abrams discovery.
MEDTRAC are at the forefront of exploiting such technology and validating it scientifically.
Testing Accuracy
All test systems can produce false positive and negative results due to contamination, human error, poor sampling, low pathogen levels, calibration errors, cross-reaction with other pathogens, vaccine cross-reaction and software defects.
To ensure the accuracy of our testing, we combine multiple systems using AI technology to achieve a far higher level of accuracy than a single test can deliver on its own. We automatically correlate multiple tests and then compare these to the patient's symptoms to produce a more reliable result that will enable a "Differential Diagnosis".